One of my favourate XBOX 360 games is Dead Rising, how can any horror/zombie movie fan not love the idea of what is essentially "Dawn of the Dead: The Game". Picking up random items, anything from post drivers to garden parasols, and smacking the undead is somehow extremely satisfying.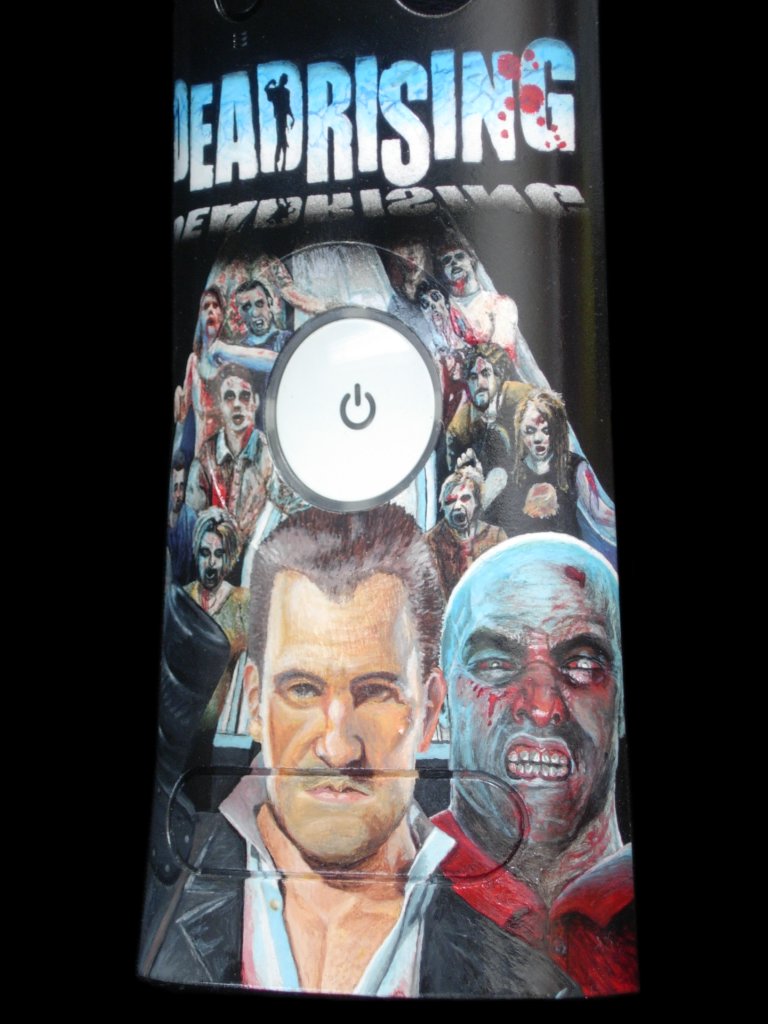 I didn't actually own an XBOX 360 myself at the time (was having too much fun with the Nintendo Wii) so this was for a good mate of mine who, after seeing my Metal Slug arcade controller, suggested I should join the current craze of creating a custom XBOX 360 faceplate. I thought it was a pretty cool idea and so this page shows what I came up with. It's basically a mix of current designs and artwork, I found from scouring the web, all rolled in to one design.
As with all my other stuff it's all hand painted (plus a bit of air brushing) with acrylics. Then finished off with a nice coat of spray gloss polyurethane varnish, which not only protects it but also brings out the colours (the gloss black looks especially nice).